Today we released our next version of instantOLAP, including the first beta version our new ODBO / XML/A / MDX connector which opens the world of other OLAP clients to instantOLAP servers. With the new connector, you can query the instantOLAP server with Microsoft Excel or any other reporting client that supports the Microsoft ODBO standard or the webservice-based XML/A protocol.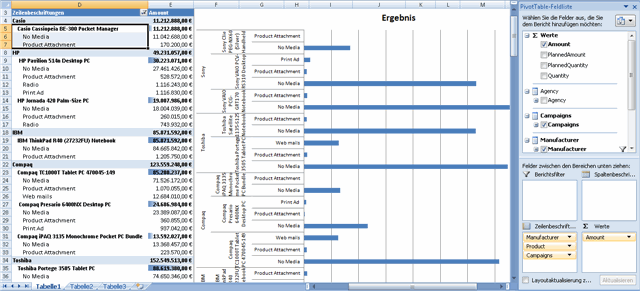 The beta version of the connector will be available for free as a part of the following releases unless it reaches the production standard in version 2.6.
You can download the new release 2.5.3 from our download page. Beside the connector, it contains a small number of bug fixes and performance-improvements.
Continue reading 'Release 2.5.3: Connect Excel and other ODBO / XML/A clients with instantOLAP' »